October Foodie Penpal Box
Hey everyone!  I seriously love having a Foodie Penpal send me a box every month!  Here is what I got this month!
Sour Lover's Real Fruit Juice Candy
Dalmatian Fig Spread
Lucky Dog Mild Fire-roasted Pepper Sauce
Real Fruit Strips- Mango and Strawberry!
Honey Sticks of Various Flavors
Wolff's Kasha Whole Grain Buckwheat
Every month a new surprise!  LOVE getting the boxes!  A special thank you to my new CA friend, Shanon!  She sent some great stuff!  Of what I got to try, Monkey called dibs pretty fast!  LOL.  If you wanna join in the fun, check out the link below.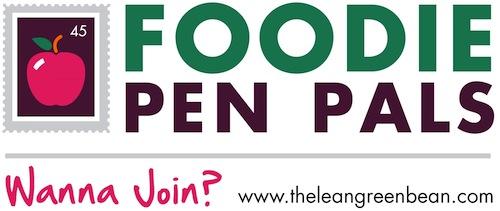 Originally posted 2013-10-31 06:00:47.